The Programme and Project Partners at Sellafield has become one of the safest infrastructure programmes in UK industry.
Teams working on The Programme and Project Partners projects have achieved more than 10 million working hours free of a Reportable Injury Disease and Dangerous Occurrence (RIDDOR).
Safety statistics are recorded across 4 categories at Sellafield:
nuclear
radiological
environmental
conventional.
Performance in nuclear, radiological, and environment was described as good in the last reporting period, with conventional requiring improvement.
Andy Sharples, Sellafield Ltd projects director, said:
At Sellafield, our purpose is to create a clean and safe environment for future generations.

Making sure our colleagues go home safe every day is the single most important thing we do.

I'm proud of the focus on health, safety, and wellbeing that the partnership has brought to Sellafield.

Of course, our projects aren't the only activity taking place at Sellafield and it's equally important that we continue to improve our conventional safety performance across the rest of the site.
Duncan Elliot, head of The Programme and Project Partners, added:
The partnership's combined culture of care has led us to this industry leading milestone. Our people are making more safety observations, stopping work when things don't seem safe, and looking out for each other as they deliver some of the most important work in the country.

This achievement is testament to the teamwork between all our partners and supply chain who hold health, safety and wellbeing at the heart of everything we do. Collaboration has been key to reaching this milestone together.
Current major projects being delivered by the partnership include the Sellafield Product and Residue Store Retreatment Plant, SIXEP Continuity Plant and Replacement Analytical Project.
Each of these projects, and those that will follow in the partnership's pipeline, play a pivotal role in safely treating or storing waste removed from legacy ponds and silos on the Sellafield site.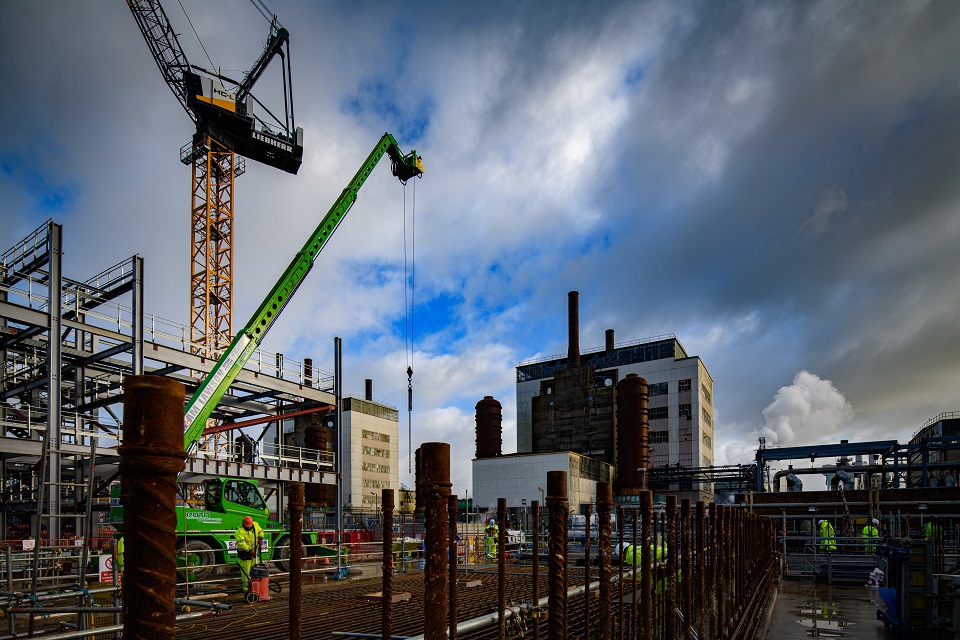 John Leslie, Project Director on the Sellafield Product and Residue Store Retreatment Plant (SRP), said:
On SRP we've achieved over 4 million working hours without incident, on a project of this scale it's amazing.

We have a genuine culture of care and our focus on zero harm never stops.

Everyone working on the project is focused on going home safe at the end of the day and looking out for those around them and that's what makes the difference.
The partnership's model was mobilised in 2019 with the purpose of transforming major project delivery at the Sellafield nuclear site.
The partnership brings together KBR, Jacobs, Morgan Sindall Infrastructure, Altrad Babcock and Sellafield Ltd to deliver a 20-year pipeline of major infrastructure projects to support the decommissioning of Sellafield and to create a clean and safe environment for future generations.